Cal/OSHA Proposes Permanent COVID-19 Standard
Many California employers were hopeful there was an end in sight for COVID-19 requirements – but recent activity from state workplace safety officials means that you will most likely need to comply with pandemic rules for at least the next two years. While Cal/OSHA's Emergency Temporary Standard (ETS) is scheduled to expire in December 2022, the agency released a proposed "permanent" rule on June 18, 2022, that proposes to impose COVID-19 requirements on workplaces through 2024. While most of the proposed new rules align with the existing requirements of the current ETS, there are some key changes employers need to know about – including the possible elimination of the controversial (and costly) exclusion pay requirement.
Read more from Fisher Phillips
here
regarding the five changes we will see with the proposed permanent rule.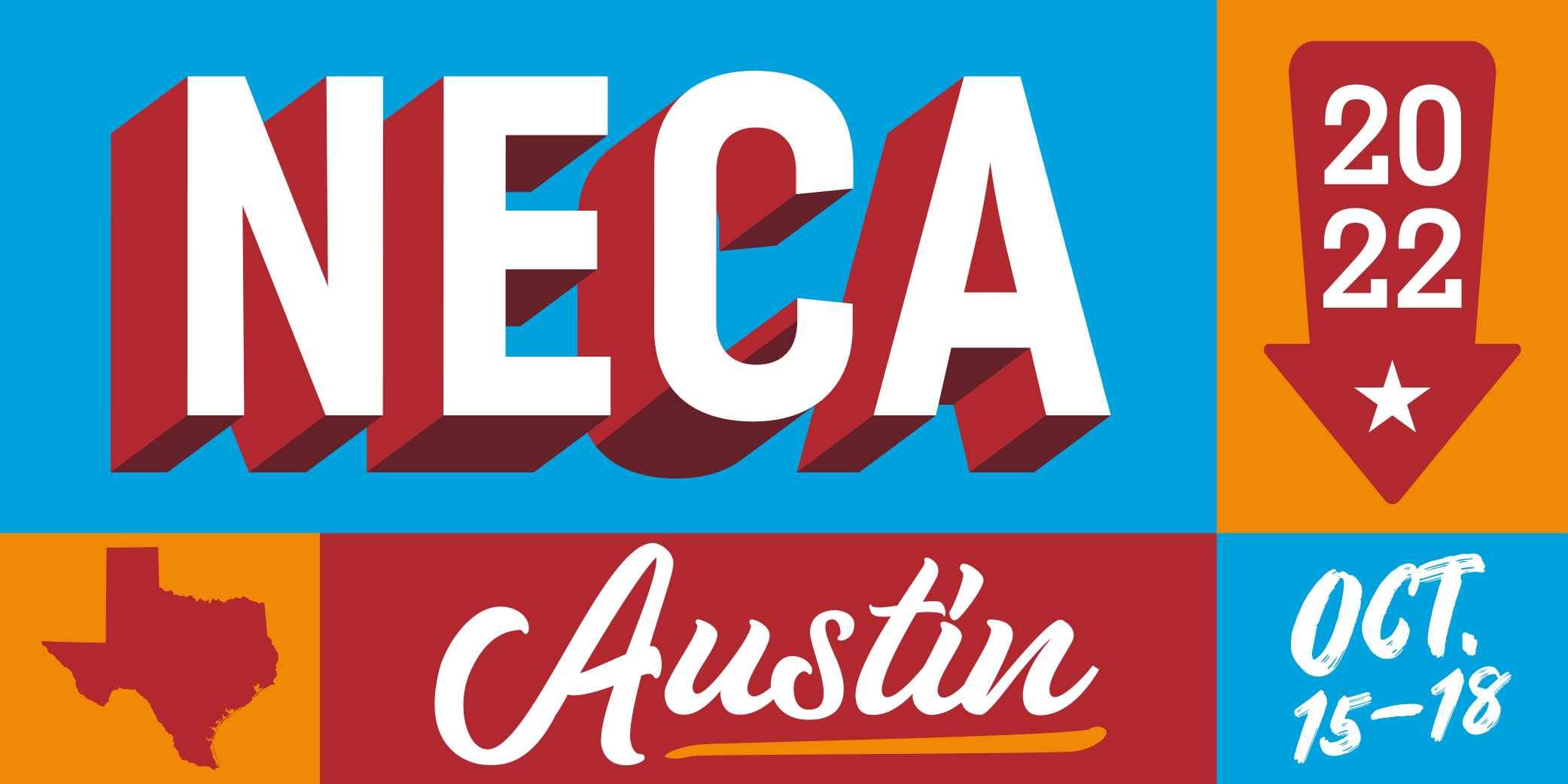 Registration Opens for NECA Convention – Austin
The #1 Trade Show of its kind in the electrical industry is back! The 2022 NECA Convention will be held in Austin, Texas, from October 14 – 18, 2022. This year's event not only allows you to attend in-person, but also provides you with the opportunity to experience the event virtually!
As an industry solution center, the NECA Show has evolved into the event for Power, Light, Energy and Communication Technology. Electrical professionals will find solutions for the shop, the office and the job site through networking, visiting the showstopper showcase highlighting the newest products, attending educational workshops and so much more!
To register for the Convention, follow the below instructions:
Log into the NECA Registration & Hotel Booking Website with your individual ID and Last Name. Note – please contact the Chapter office if you do not know your Individual ID.

Once logged in, follow the prompts and register for the sessions you would like; including any pre-convention workshops, the full convention, just the weekend package, or the virtual convention (if you aren't able to physically join us in Austin).

After completing your registration, you will have the opportunity to add a guest or book your hotel room. As a member of the NorCal NECA Chapter, you will automatically be placed into our room bock at the JW Marriott. If you are a member of multiple Chapters, you will be able to select the Chapter with which to proceed.
Click here
to find out more about the 2022 NECA Convention, including the full schedule of events. Please contact
Jenny Fothergill
at the Chapter office for more information.