NECA Releases Guide to Incident Investigations
Now available at www.necastore.com, NECA's Guide to Incident Investigations (5026-18) looks at techniques to research and determine what actions should be implemented after any incident or accident, ensuring compliance with regulations and requirements. "By following the information found in this guide, employers and supervisors can seek to avoid similar occurrences in the future," said NECA Director of Safety Wesley L. Wheeler.
NECA Members can purchase the printed guide through the NECA Store for $250.00, or as a resource kit for $100.00. NECA Digital Resources kits include a training PowerPoint, a PDF copy of the guide and any forms or checklists that are associated with the guide. Click here to order from the NECA Store.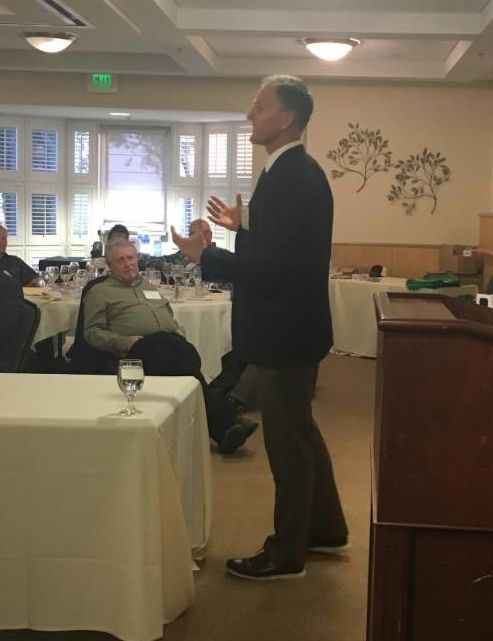 Spring General Member Meeting Held
Last week's Spring General Member meeting was a big success with over 70 in attendance. The evening started with networking, good conversation and visits to our Associate Members' tables where they displayed product and shared information with our NECA contractors. Each Associate Member was given an opportunity to speak about their company and services, followed by a raffle prize drawing of gifts they provided. We would like to thank DHW Insurance Brokers, Du-All Safety, Federated Insurance, GrayBar Electric, Greenlee, LogoBoss, MedCor, Milwaukee Tool, Platt Electric Supply and Rexel.
Executive Director Greg Armstrong welcomed everyone in attendance, followed by a great dinner. A highlight of the evening was special guest speaker Justin Reginato who discussed the transition of college graduates into the workforce. Mr. Reginato also gave some practical examples of integrating the younger generation into your company.
NECA Hails Safety Achievement
Protecting workers on the job is not only a moral imperative and a legal obligation; it also makes good business sense. Dozens of NECA contractors are being recognized for their outstanding work and ongoing dedication to safety in the workplace through NECA's Safety Achievement program for Zero-Injury and Safety Excellence.
In 2019, there were 181 Safety Excellence recipients and 108 Zero Injury recipients. This honor is given to NECA member companies that consistently have lower than industry standard OSHA recordable injury and fatality rates and have implemented internal company safety practices above and beyond basic compliance.
Congratulations to Long Electric Company for being a Safety Excellence recipient, as well as Zero Injury recipient! Click here to view a complete list of recipients.