Do It Yourself
Layout and Build Out of an Effective Prefab Shop
Sponsored by the Northern California Chapter, NECA Member Services Committee
Dates:  Thursday, April 18, 2019
Time:  8:00 AM – 12:00 PM
Location:  NorCal NECA Office – Pleasanton, CA
Cost:  $345.00 for NECA Members
or $545.00 for Non-NECA Members
Note: Registration must be paid prior to the class.
Instructor:  Phil Nimmo has held many positions within MCA and is currently the VP of Business Development. He has a BS in Mechanical Engineering from Michigan Technological University as well as an MBA in Technology Management from the University of Phoenix. With MCA since 1999, Phil has conducted research projects for several industries, has led numerous projects to help clients implement the research results effectively incorporating these into their businesses, and has participated in publication of both research and case study results.
Participants who attend each day will receive 3 hours of continuing education credits. Space is limited, so please register soon!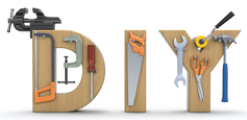 This course is designed to give participants an overview of how to layout the shop to optimize production in the shop and have the highest contribution to profitability at the job site. The course will explain the obstacles and bottlenecks that are created in a prefab shop. The course addresses how to set up effective using principles of Industrial Engineering and Facility Design.
Following this course, participants will be able to:
Understand the key principles of material and work flow
Improve material management and stock levels
More accurately schedule task activities for the shop workforce
Identify obstacles and impacts to activities in the system
Design an effective layout for the shop floor and work cells
Complete the below registration form to confirm your attendance.
Note: Classes are subject to cancellation one week in advance, in the event sufficient registration is not received. No refunds one week prior to class.
Contact Juanita Mitchell at the Chapter office (925) 828-6322, should you have any questions.