Communication for Construction Professionals
Our second quarter Professional Development Program seminar will be Communication for Construction Professionals.  This dynamic program will be presented virtually by Eric Herdman, renowned public speaker, coach and author.
Date:  Thursday, June 2, 2022
Time:  10:00 AM – 12:00 PM
Location:  Zoom Video Conference
Who Can Attend?  NorCal NECA Contractors and their non-bargained personnel
About the Course: Great communicators are not born that way. Communication is a skill that can be learned and mastered, just like any other skill. This training offers the easiest, most effective way to build essential communication skills. The participants in this course will walk away with powerful techniques, tools and strategies that will make a significant impact on how they communicate in the office, job site or out in the field, and includes strategies for remote or hybrid workers. Learning experiences include:
Becoming an Impactful Communicator
How strong interpersonal skills will magnify your personal power dramatically
How to build rapport and trust
Words and phrases that will get you in trouble every time – and better options to replace them
Where communication typically breaks down between people
How to use emotional intelligence to enhance communication
Creating the Image of a Professional, Powerful Communicator
Discover why body language and micro-expressions are crucial for critical discussions
What is digital body language and how to use it
How to avoid or break speaking habits that automatically brand you as a "lightweight"
Tips for controlling your body language and gestures to communicate the message you want
Learn if emojis should be utilized in written communication
Communicating in Difficult Situations
How to mitigate, manage and resolve conflict
Tips for quickly defusing explosive or tense situations
How to respond to over-generalizations like "you always"
How to be an Active Listener
Understand how intentional listening is the most powerful – and underrated- communication tool
Discover the one tactic to do when you hear someone mention feelings and emotions
Learn how to avoid jumping to conclusions and judging when listening
Discover the point of asking questions
Figure out what to do when the person you're listening to just can't seem to get to the point
How to Strengthen Professional Relationships
Smart ways to build strong and supportive alliances with other departments
Develop critical rapport builders that help you connect with others within seconds of meeting them
The power in knowing how to use the three types of questions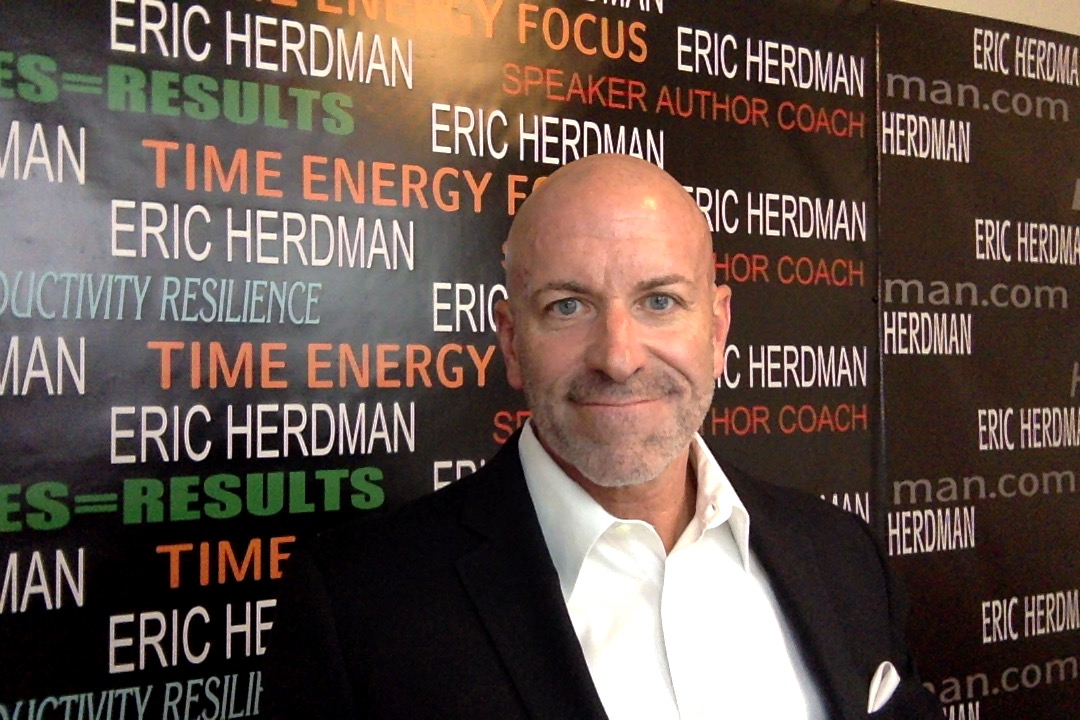 About the Speaker: Eric Herdman is an accomplished speaker, business leader, coach and facilitator, who has been speaking professionally in-person for almost three decades. He has integrated his role as a virtual presenter for nearly four years. During his presentations Eric will entertain, inform, educate and engage audiences into action.
Hermand is an innovator in helping others grow. Building his speaking business by working with audiences and individuals has been at the core of Eric's passion, since he started speaking professionally in 1996. Eric has also experienced the start-up and development side of business when in late 2004, he raised the $1,000,000 necessary to open a start-up called "Red Rock Running Company." He grew the business into one of the largest specialty retailers in the southwester United States market, with exponential growth.